"I'M ALICE ANGEL!"



Organ Room has not been given an official name. Thus, this name remain purely not canonical. Although this name will be used until an official name is released.
The organ room is a location from Chapter 2 in Bendy and the Ink Machine.
Background
It is a very small hall containing a pipe organ at the end. It consists of four pipes (two each from both sides) and a microphone.
Gameplay
Clicking on the keyboard causes music to play, followed by the sound of someone moaning in pain.
Trivia
Playing the organ to trigger the moaning sounds five times unlocks the "Johnny's Broken Heart" achievement.
Map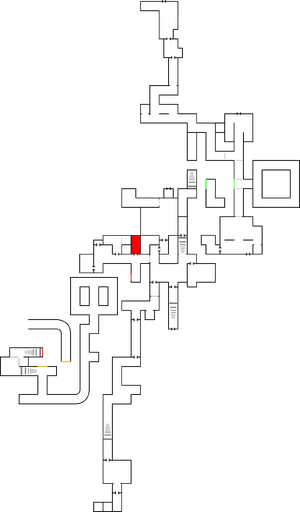 Audio
| | |
| --- | --- |
| Description | Audio |
| Random pipe organ sounds | |
Gallery
Ad blocker interference detected!
Wikia is a free-to-use site that makes money from advertising. We have a modified experience for viewers using ad blockers

Wikia is not accessible if you've made further modifications. Remove the custom ad blocker rule(s) and the page will load as expected.