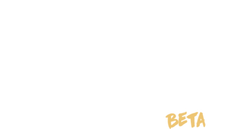 Known merchandise were available from the official store website, which can be found here. It was first launched on August 4, 2017. It is connected to the game's official website.
Every products include T-shirts, posters, toys, etc, are available in this store site.

Clothing
All purchasable clothing were available for both adults and youth. Each T-shirts have every different colors for the customer's choice.
T-Shirts
Each cost $21.99.
Christmas Sweaters
Each cost $29.22.
Hoodies
Each cost $39.99.
Accessories
Buttons
Each cost $9.99.
Posters
Each cost $7.99.
Stickers
Each cost $2.99.
Standee Cutouts
Each cost $49.99.
Label Pins
Each cost $9.99.
Mugs
Each cost $14.99.
Water Bottles
Each cost $29.99.
Masks
Each cost $16.99.
Toys
Plush Toys
Action Figures
Vinyls
Each cost $19.99.
Collectible Figures
Hangers
1 blind bag cost $6.99. 4 blind bags cost $27.96. 8 blind bags cost $55.92.
Misc.
Each cost $24.99.
Gallery